WAX TRAX! - Shirt / Vintage TVAD - White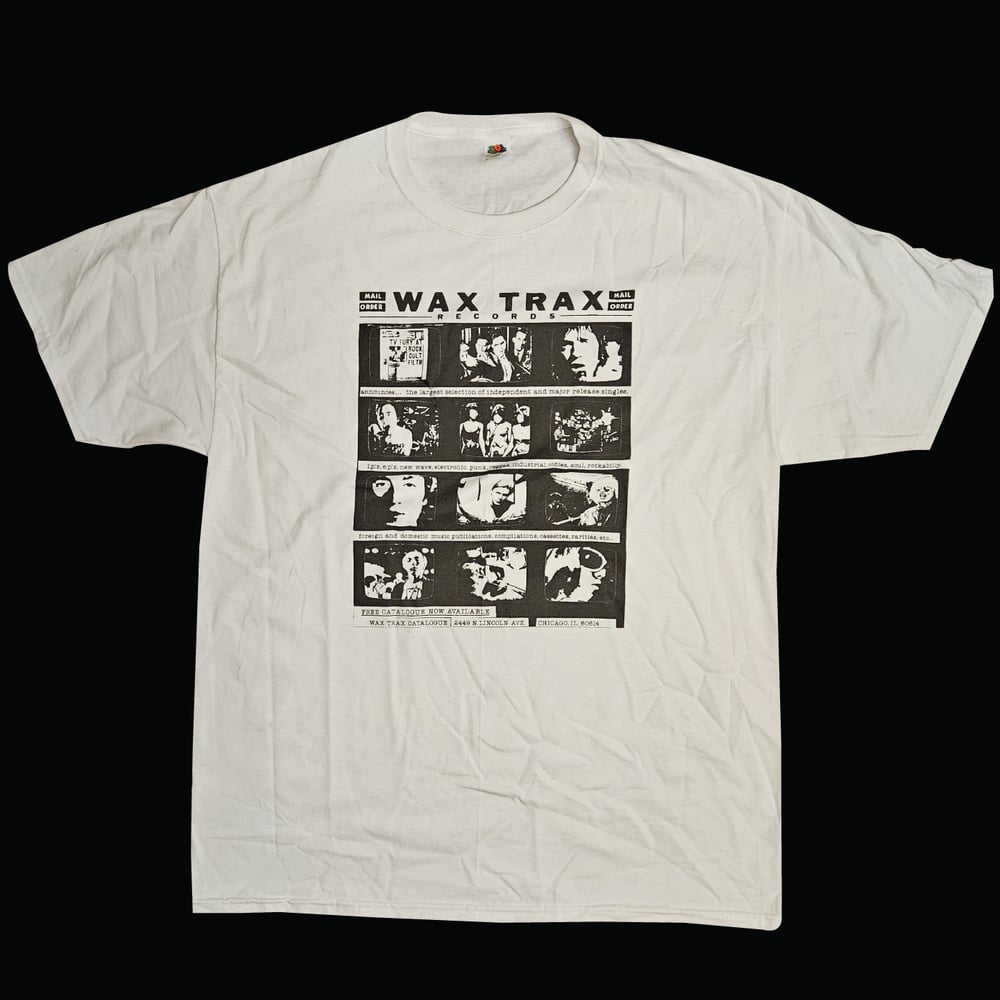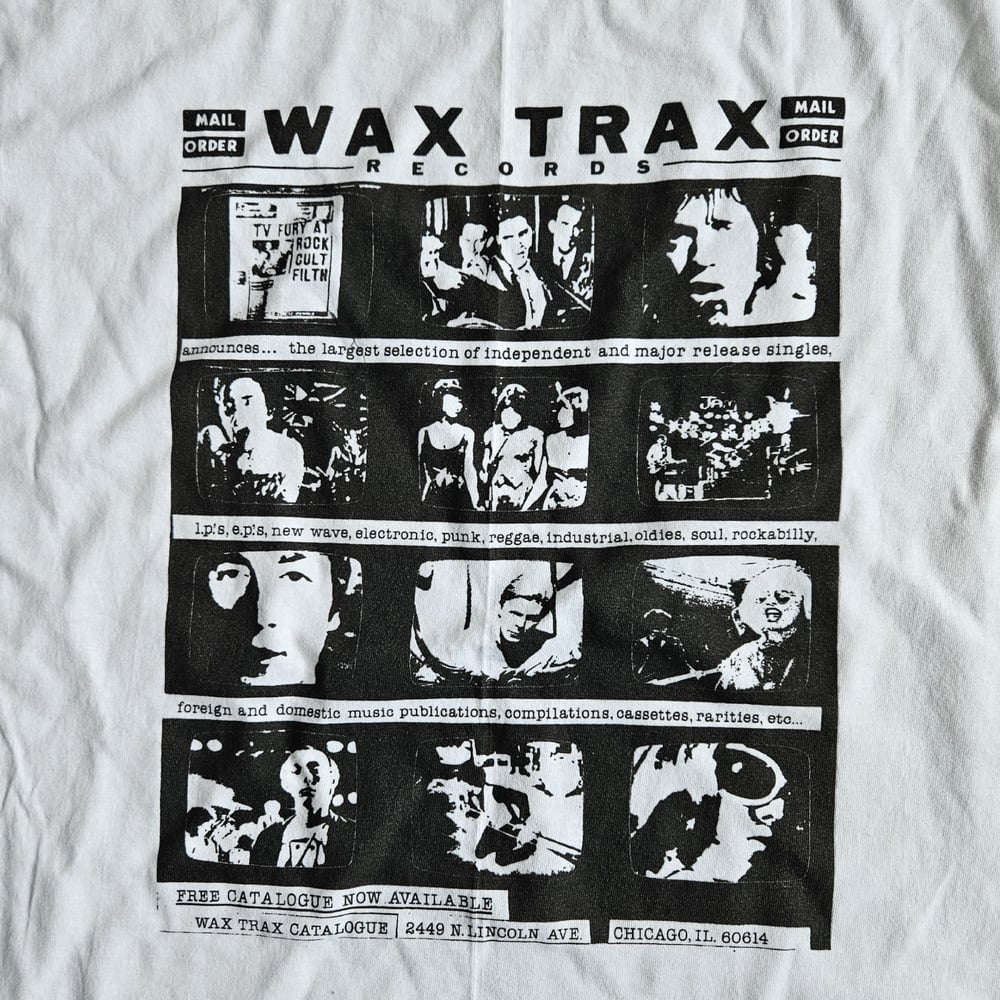 Here's a throwback for you.
Classic WAX TRAX! Ad from the original Lincoln Ave. store.
Back to basics...Simple 1980s punk rock black on white t-shirt in large print.
WAX TRAX! mail order ad shows stylized video shots as a nod to all the videos available at the store, back in the day.
The perfect accessory to your spiked mohawk, biker jacket and engineer boots.
Front image only.