WAX TRAX! - Zip Hoodie / Moon Bolt - Grey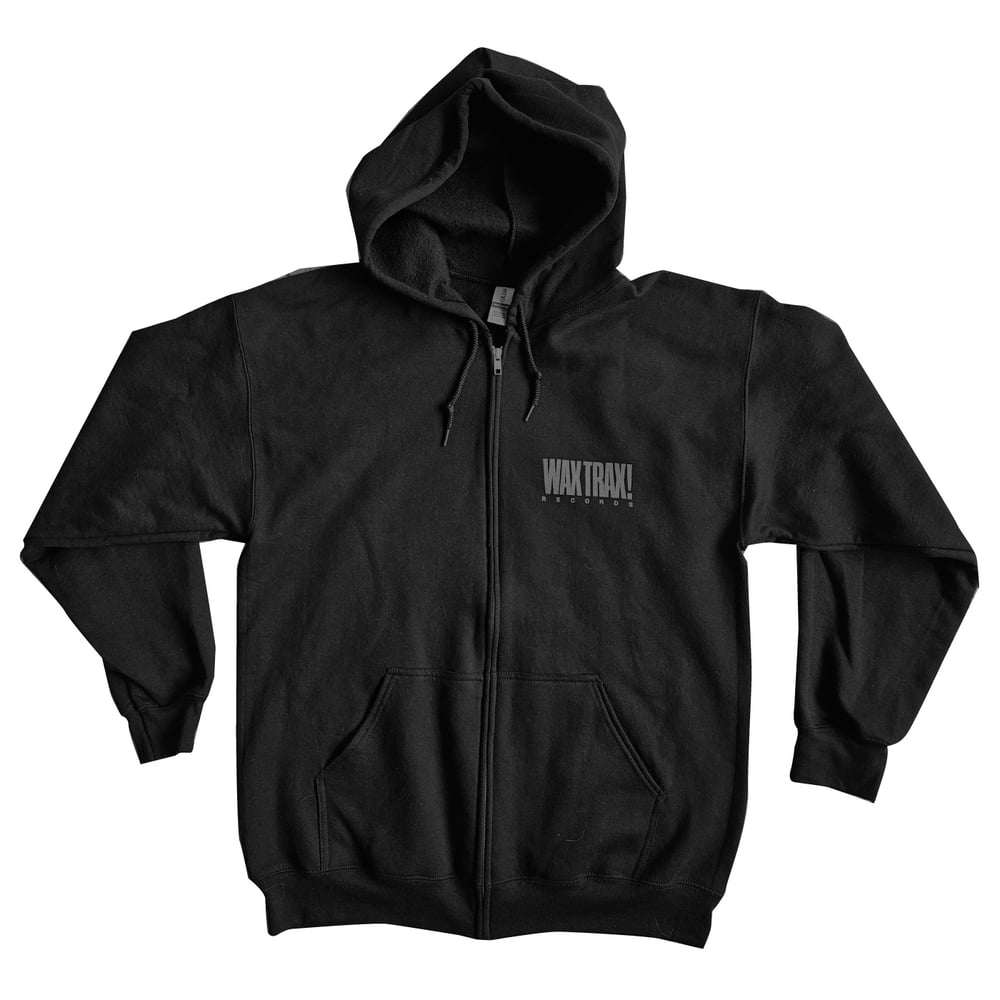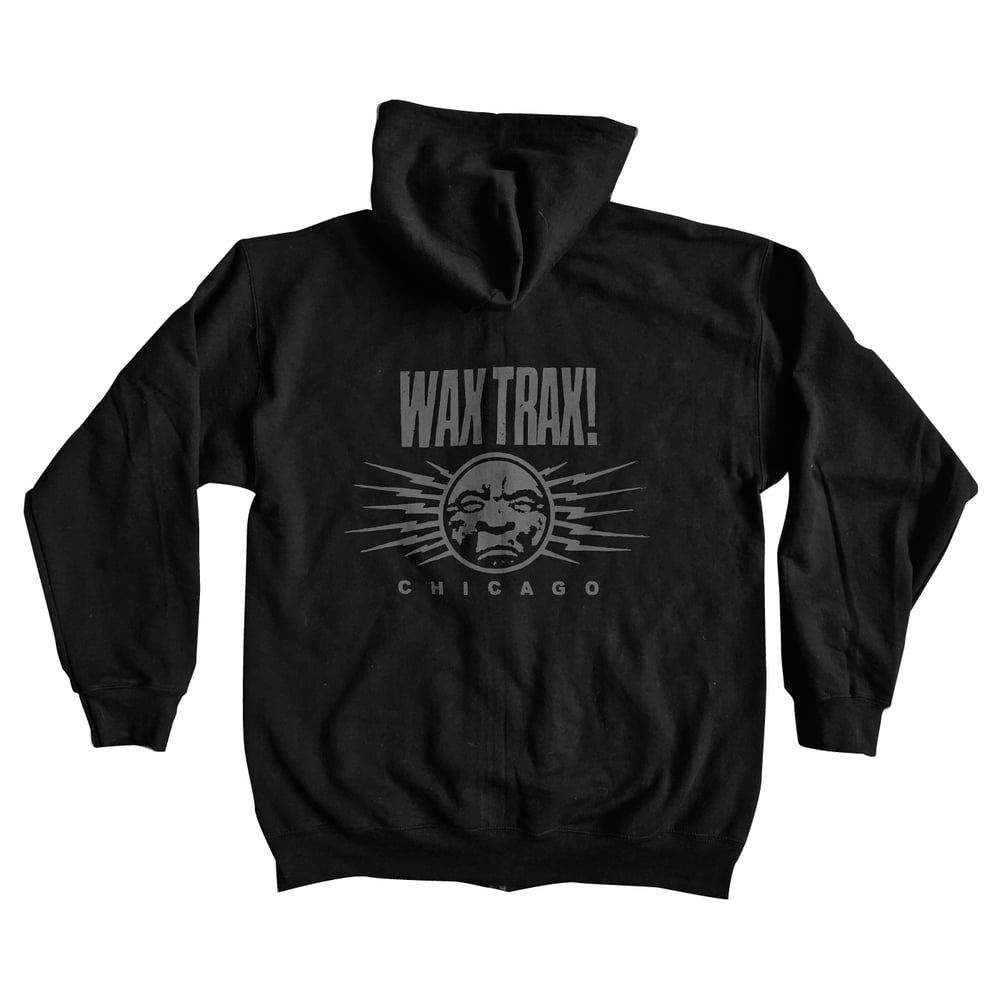 Warm up with this beauty!
Zip-up hoodie with classic "wide logo" on the front with "moon bolt" on the back.
If you wear black on the outside
'Cause black is how you feel on the inside ...This one is for you!
Grey ink
50/50 cotton/polyester