REVOLTING COCKS-Beers, Steers & Queers Remix 12"/ Rare-STILL SEALED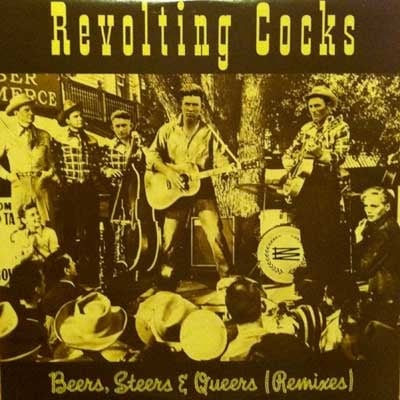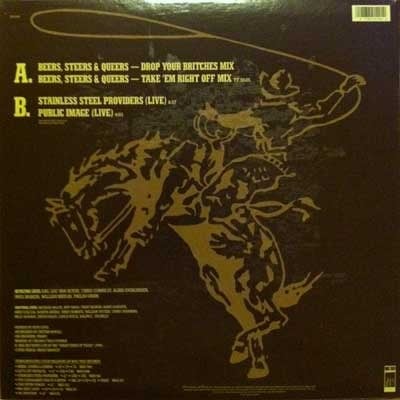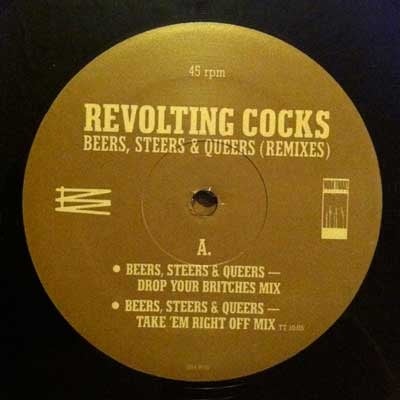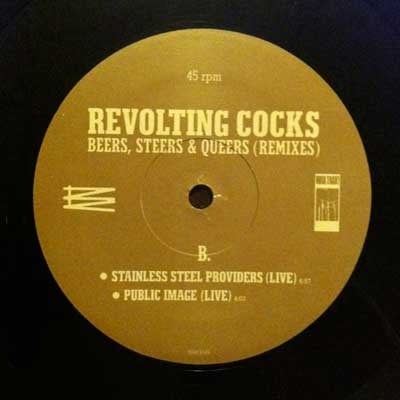 This original 1991 RevCo classic Remix single from Wax Trax! Records has been out of print in this format for years!
This 12" is STILL SEALED. Please note: This vinyl is over 30 years old. Some shrink may be loose or split. The release has not been played.
Contains the following tracks:
Beers, Steers & Queers (Drop Your Britches Mix) 5:43
Beers, Steers & Queers (Take 'Em Right Off Mix) 4:22
Stainless Steel Providers (Live) 6:54
Public Image (Live) 4:03
...Now let's you just drop them pants...SQUEAL!