WAX TRAX! - Dickies Shirt / Moon Bolt Logo - LIMITED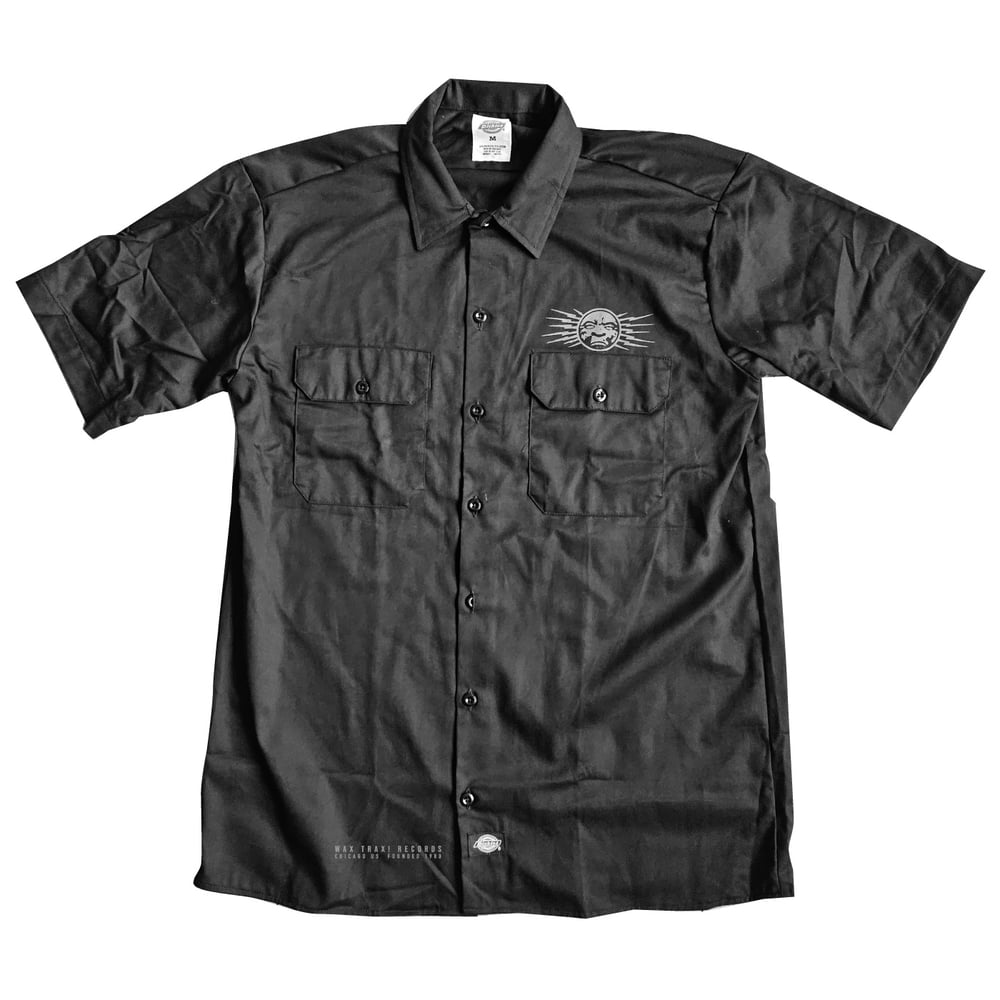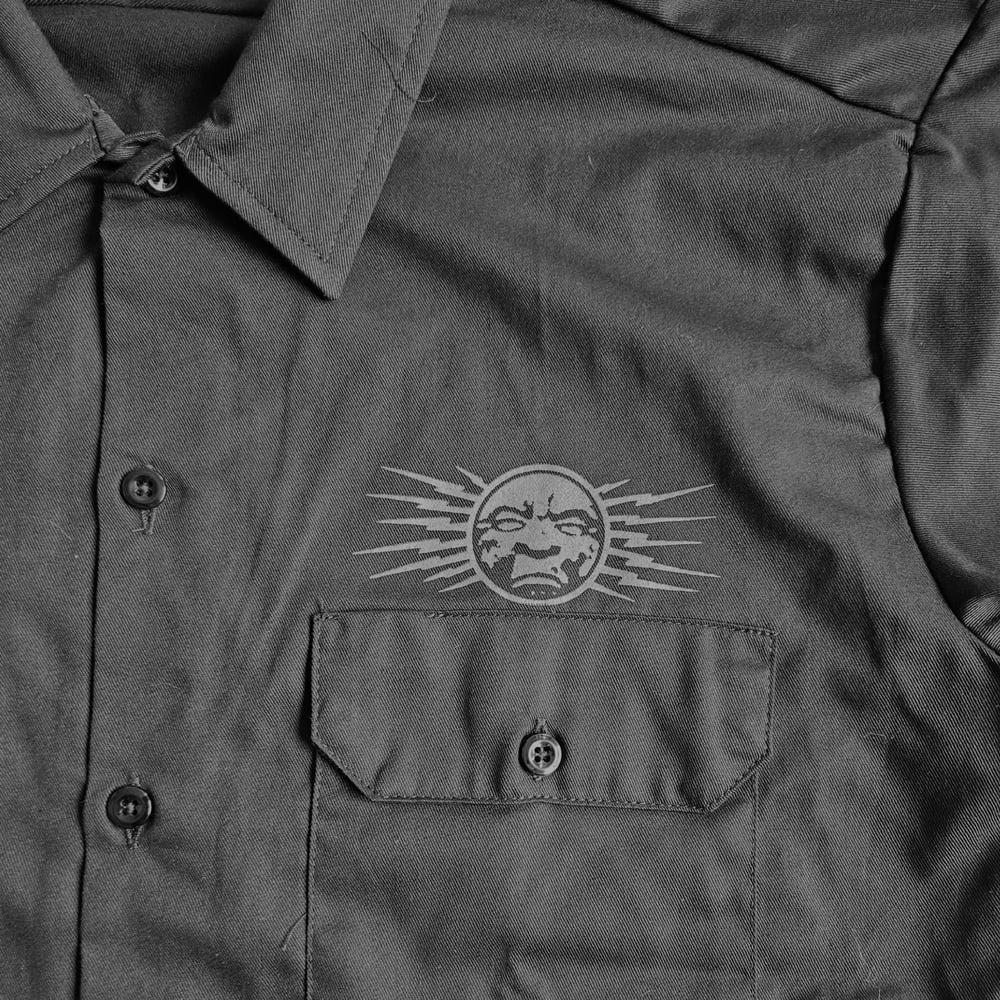 What size is your Dickies? S? XL? 3X?...We got 'em! (Well, until they're gone)
We call this one "The Bud 2", after Chicago's very own DJ - Bud Sweet.
Genuine Dickies double pocket work shirt.
This one will look good while working on your car...Or working on your dance moves.
Classic WAX TRAX! Moon-Bolt logo in grey over the pocket and "Wax Trax! Founded 1980" printed at the bottom.
We think this one is going to be a limited print run, so it might be a good idea to grab one before they're gone!
Front pocket & bottom image only
Black - 65% polyester/ 35% cotton twill
PLEASE NOTE: Sizes for this shirt and brand run big!